WifiKill APK Download Full FREE
WifiKill is the best Wifi Controller app for any Android Device. It can cut off other internet connections in any wifi network. There are many WifiKill Pro APK versions available on the web.
Among them, WifiKill PRO 2.3.2 APK is the latest version of the WIfiKill APP. It is the only stable version after Wifikill APK 1.7. WifiKill APK download full free is available on our site.
We all know that WIfiKill is the app developed by the XDA app developer "bponury". It is the best app for reducing bandwidth misuse. Suppose, you are connected to a shared wifi network.
The speed of the network is too bad to describe. During this time WifiKill will help you out in gaining speed by kicking other connections or blocking them. You can also monitor the data usage of the connected device.
Looking for WifiKill PRO 2.3.2 APK?
WifiKill PRO 2.3.2 APK is not available on Google Play Store(Formerly-Android Market) like other apps (VidMate or TubeMate). As it is mainly a root app with some script running states, some Antivirus will detect it as a virus! But don't tense, if you download the WifiKill PRO 2.3.2 APK from any trusted site, you are safe. There are also other fake WifiKill APPs over the internet(Like- Fake SnapTube Pro APK). Some of them are so much harm to make your device laggy.
So, always try to download WifiKill APP from any trusted site, like- www.wifikill.net
Download WifiKill Pro APK 2.3.2 (Official and Safe)
There are lots of improvements in the WifiKill Pro APK 2.3.2. The most amazing feature of this app is that there is an "all grab" button on the bottom of the APP. You can now quickly grab all the connected devices at once. The user interface of the wifikill 2.3.2 is also more user-friendly more functionality has been added.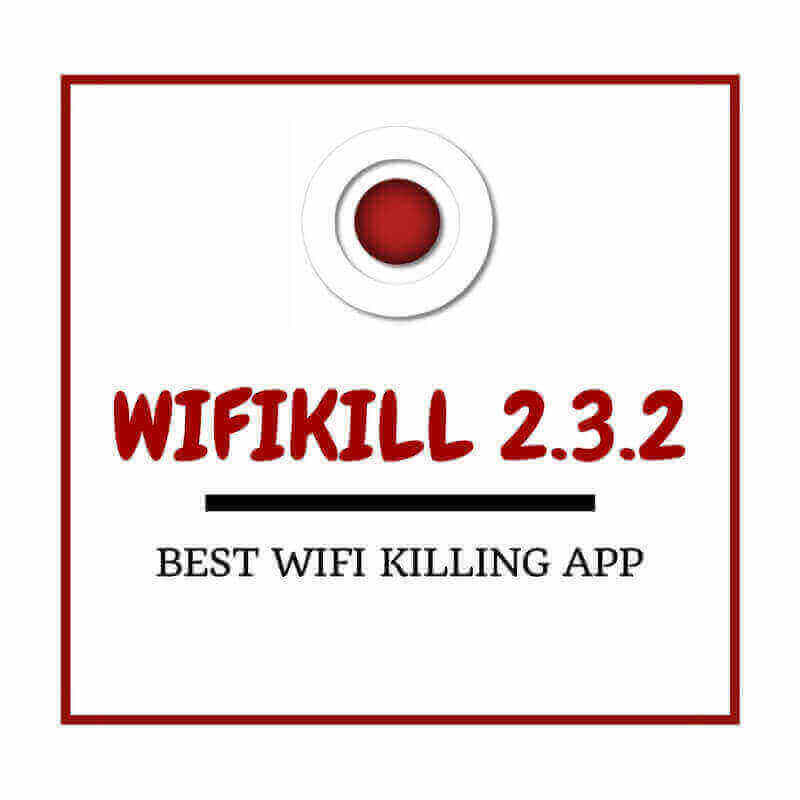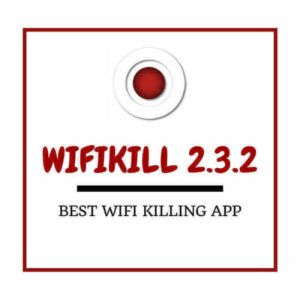 Details of  WifiKill PRO 2.3.2 APK:
Package Name: wifikill.net_wifikill_apk_2.3.2_safe.apk
Version: 2.3.2 (2032)
Size: 0.47 MB (496,659 bytes)
Supported OS: Android 4.0 to Android 7.0+
MD5: f54ad796016ec35bceefde9fc5e10cc7
Updated: October 3, 2014

Read More: Leonflix Download 2018 |Is leonflix for Android true?
Features



---
➡ WifiKill is a complete freeware app. You need to pay any single penny for using wifi kill app.
➡ It can cut off anyone internet connection, connected to a same/shared wifi network. The kill effectiveness is increased in this version
➡ WifiKill APK can also gather information about the connected device in the wifi network. The basic information of the Device network system (Like- NetBIOS Name) can be found.
➡ This APP can help you in reducing the bandwidth leeching done by the other person. You can control the usage of your wifi data.
➡ WifiKill 2.3.2 added a new blocking system named "UDP Protocol Blocking". You can block any UDP protocol by this APP.
➡It can make an URL listing of the connected device. And can sort these in many ways.
➡You can browse any URL showing from the other device by long pressing on the URL. 
➡ WifiKill PRO 2.3.2 APK is the latest build of WifiKill APP. Many other bugs from WifiKill Pro APK 2.2 are fixed in this version.
How to Use WifiKill?
After downloading the WifiKill APP, you may search for "How to Use WifiKill?". Using WifiKill APP is very much easy! If you are first-time the WifiKill app, you will also find this app easier to use. The functions and the options of WifiKill are understandable for any newbie user. There are also specific procedures for using the APP. WifiKill APP 2.3.2 is a User-Friendly app. The installation process with how to use WifiKill is provided below.
Click to see the Steps->
How to Install and Use WifiKill?
---
What's New?
---
There are many fixes in the WifiKill Pro 2.3.2 APK, included. In the last build of WifiKill, we had seen many bugs and limitations. This version fixed the bugs with lots of incredible features. Among them some are significant. Like-
💥 Improved grab/kill effectiveness of the APP.
💥 Fixed killing problem due to IP tables rules!
💥 Grab all button behavior and status device count.
💥 Fixed URL list scrolling issue.
💥 Fixed some devices missing from start.
💥 Added UDP Protocol Blocking.
💥 Fixed Force-Close when device name was empty.
💥 Minimized Service Fail upon start.
Other Version of WifiKill APP
There are many versions of the WifiKill APP available on the internet. We do also provide all of the versions of the WifiKill app, regarding the new one also the old versions too. If you are looking for any previous version of the WifiKill APP, then go to the link below-