Wifikill 1.7 Apk Download
WifiKill is the best WiFi controller APP for Android Devices. The WiFiKill Pro 2.3.2 APK is the latest build of WiFi Kill. But, wifikill 1.7 is for the users who are running on a lower version of Android on their phone. This version supports Android 2.2 to any higher version. If you have an upgraded version of Android you can try the wifikill 2.3.2 or you can Download скачать WifiKill from here.
Who doesn't want to control his wifi? Isn't is amazing also if you can control your boyfriend wifi! You can monitor the same wifi connected devices also by using WifiKill APP. You can cut down other's connections and enjoy the full bandwidth. Generally, if you want to use the app you need to root your android device.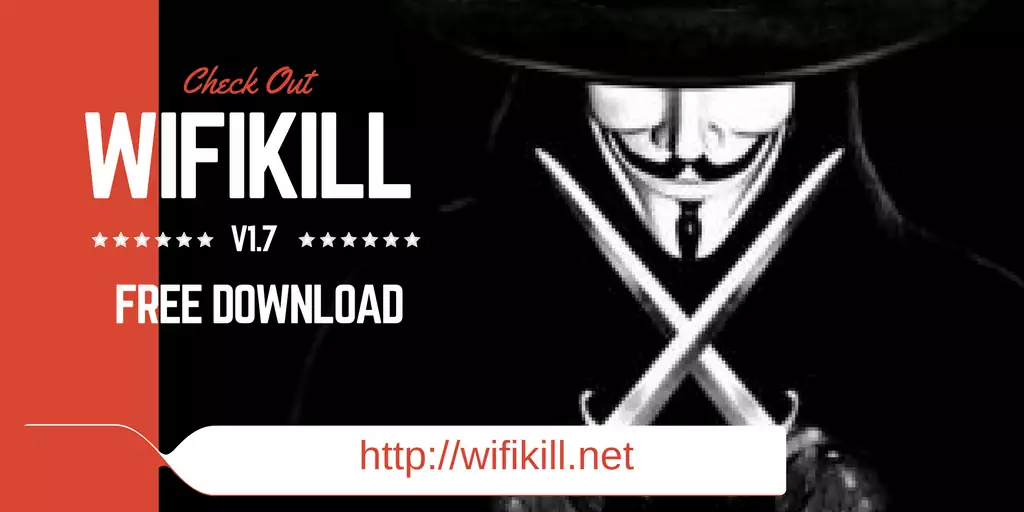 It's most probably an amazing root app for any android user. You can easily get information from a network easily. It is for some kind of hacking purpose. So, you can't get it on Google Play Store. So, it is best to download it from any trusted apk site. You can try the latest version of wifikill here. If you are a lower Android version user then you can use the wifikill 1.7 version.
Download скачать WifiKill 1.7
Details of Wifikill APP 1.7:
Version: 1.7 (17)
Package: net.ponury.wifikill
Size: 0.32 MB (339,849 bytes)
Min: Android 2.1 (Eclair, API 7)
MD5: 9456cadbe31b8d33ab3e024ae7f86318
Uploaded October 2, 2014, at 7:06 AM GMT+0530
There are some basic features of Wifikill APK. These features make this app the best WiFi controller APP over the Internet. If you are supposed to kick someone off your wifi android, the Wifikill is the best one to choose from. Now have a look at the amazing features of WfiKill.
Features of wifikill 1.7
A full Freeware app for controlling WiFi network.
You can work just a spy!!! Check connected devices

URL 

listing!!
Ans to- "How to kick someone off your wifi with Android?"
Get the full speed of your connected network!
Reduce the losses of Your precious Bandwidth.
Supports "UDP Protocol Blocking" service.
Can open the ULR visiting by other devices or persons by clicking long-press.
Basically, this update brings some new features like- the Fixed counter issue. In this version, the most important update is added redirecting option HTTP to specific IP. And there is an option added that successfully killed IPs are tagged by the green icon.
What's new in WifiKill 1.7 !!



♨ Included redirects option HTTP to a specific IP.
♨ An accurate counter system, less likely to have a chance of mistake.
♨ The more user-friendly option like the green icon add-on successful kills.
♨ Faster than the previous versions.
♨ No more "Application Error" pop-up!
What Will You Need?
You just need an android phone that has a 4 or higher version. If you want to know the android version of your phone just go to settings and just check out the about section. And you should have needed your android phone rooted. Check out how to Root Your Phone. Remember that root always destroys your phone warranty. So, Please do it with our own choice.
Problems with this version:
When redirecting the HTTP option it may take high CPU loading.
The tagged killed list is not 100% accurate.
Sometimes it occurs suddenly close.
How to Install WifiKill?
Installing WifiKill is very easy as ABC. If you want to install WifiKill APK 1.7, then you need to Uninstall the previous version.
Then download it by clicking on the above Download link.
Open the Apk and Install as like other third-party APPs. Sometimes you may show a "Install Blocked!" error.
Then go to Setting >> Security >> Select Unknown Source from your phone or tablet.
Now Install it.
And now just enjoy it. Don't forget to follow us to get regular updates.